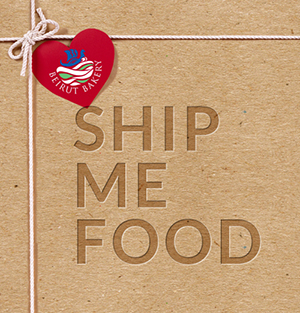 Good Things in Small Packages
Don't let geographic distance prevent you from enjoying Beirut Bakery's signature dishes! We'd love to send you your favorite Middle Eastern dishes, with our special program to ship our home-grown recipes directly to your doorstep.

Whether the food is for a special occasion, a gift for a friend, a holiday, or just because you miss home, Beirut Bakery will ship a little bit of love from our table to yours.

Call to place your order today 313-533-4422.
Hungry? Call in your order 313-533-4422